There's a hymn always find cheering.  It's called "Scatter Sunshine" and gives terrific advice about how you can make the world a better place every day.
The first verse reads:
In a world where sorrow ever will be known
Where are found the needy and the sad and lone,
How much joy and comfort you can all bestow,
If you scatter sunshine everywhere you go.
Scatter sunshine all along your way.
Cheer and bless and brighten
Every passing day.
In a world full of people complaining about everything going wrong in their lives and where the news is nothing but bad, couldn't we all use a little more sunshine in our days?
To help you make the world a better place, here are 15 ways to "scatter sunshine" and infuse your peers and your environment with positive feelings.
#1 Text a Compliment.  Everyone likes their good nature and good deeds to be noticed. Text someone a note of appreciation for something they did…or for just
being who they are.
#2 Smile. A smile could be the greatest gift you give someone all day long. People NEED smiles more than you know. And smiling will make you happier too!  According to Scientific American magazine, "…psychologists at the University of Cardiff in Wales found that people whose ability to frown is comp­romised by cosmetic botox inject­ions are happier, on average, than people who can frown."[1]
#3 Donate to Charity….and Invite Friends to Join You. I love giving to charity. In my article "I Dare You to Give a Goat" I shared the story of inviting my dentist to match my donation. I also asked readers to do the same. How does this act "scatter sunshine" you ask? The recipients benefit, of course, but according to Science Daily,
"[Scientists who] carried out three studies of charitable donations, or more precisely pro-social spending, and found that spending money on others or giving money to charity leads to the greatest happiness boost when giving fosters social connection. The overarching conclusion is that donors feel happiest if they give to a charity via a friend, relative or social connection rather than simply making an anonymous donation to a worthy cause."
 Make the world a happier place by making donations together!
#4 Be a Good Listener.  When I was a teenager, my mom used to stand at the
kitchen sink and yell the song, "What are words for? When no one listens anymore?" All she wanted was someone to listen to her without any agenda of their own. LOTS of people feel this way. Listening to someone without thinking about what you're going to say next is a gift you can easily give today.
#5 Give Someone a Hug. My neighbor lost her husband to cancer this year. My 8-year-old daughter is a HUGE hugger. They met in the street one day and my daughter gave her a big hug. She texted me and said it was exactly what she needed because she was feeling so sad.
Perfect Timing + Hug = Sunshine
 #6 Tell a Family Member or Friend You Love Them.  Too often we assume they know it. Be SURE. Say it out loud or in a note. Hearing it makes all the difference.
#7 Visit Someone. So much of our communication is digital these days. It can make someone's day to have a real, live, caring person show up just to say hello (without asking for something like everyone else does).
#8 Eat Lunch with Someone. The philosopher Epicurus believed that no meal should ever be eaten alone. Try it for a day or a week and see how it changes you.
#9 Share an Inspiring Story. Too often we keep our faith and faith related experience to ourselves. But so many people truly need to hear stories about how God has touched your life and bless you. Reach out to someone you can share with and let them know how God has blessed your life in the last month.
#10 Bring Treats. I needed money to give to someone in my vocal performance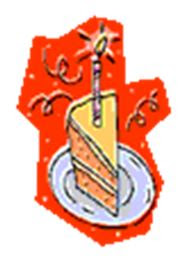 class at the local college this week. I wasn't near an ATM, so I bought a bag of Easter candy (Twix bars and Reese's Peanut Butter Cups). Knowing better than to eat them all myself, I took the bag to class and had everyone pass it around. I tell you…candy goes far with a room full of 20 year olds. The way they thanked me and said, "I SO love you" would make you think I'd given them water in the middle of the desert. Share treats. People LOVE it!
#11 Pray. Another song I love describes driving by someone standing on a street corner who is crying. The songwriter says, in effect, "I couldn't help the person standing there. But I said a prayer." When someone needs help but reaching out is difficult, pray for them that their needs can be met by just the person they need right now.
#12 Listen to the Spirit. Sometimes I get promptings to do something for someone and I think, "Nah, that's not God talking to me. That's just a random thought." But when the though comes more than once, I know it's the Spirit leading me to scatter some sunshine. Pay attention to God's whispers and take action on them.
#13 Help Someone. I recently took the Motivation By Appreciation inventory. It revealed that the primary way I feel appreciated at work is by having others help me with projects I am working on. People like me would love it if you would walk up and simply say, "What can I help you with today?" Give it a try and see what happens.
#14 Keep Your Cool When Others Wouldn't. A few months ago I was at a sandwich shop. The woman ordering in front of me was being very demanding with the woman preparing sandwiches. When it was my turn, I actually had to ask her to remake a sandwich because it had a hair in it. (Yeah, I know. Yuck!)
She was very nice about it and thanked me for being so nice about it. I told her, "Good thing it happened to me and not that other lady!" She smiled big and wholeheartedly agreed luck had been on her side.
#15 Welcome Someone New. There's always someone new. New on the block. New on the job. New in class. New in your social network or online group. New at the networking meeting. Make them feel welcome with a big smile, a good dose of listening, and by asking questions about who they are and what they do.
Use these "bright" ideas to cheer others throughout your day. Some ideas are best for friends and loved one, others work best at work, and some can be used everywhere you go.
I close in the words of the hymn…
Slightest actions often meet the sorest needs,
For the world wants daily little kindly deeds.
Go scatter some sunshine and change the world!
---